Cladding Scare – Could it affect you?
Many property owners and prospective property buyers are aware of the cladding scare.  Could it affect you?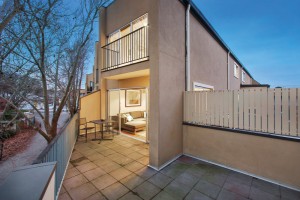 Well the answer is yes.  If you have a light weight building material on your home it may be combustible. There could be implications for property insurance and more importantly safety.  So you need to become more aware about this if you have a property that has been extended or built in the last twenty years.
As educated Buyers Agents we are dealing with this issue on a weekly basis.
Cladding Safety Victoria works with owners and owners corporations to help them rectify non-compliant cladding by providing support, guidance and connections to appropriately registered and qualified practitioners. Their aim is simple -to support owners and occupiers to ensure Victorian buildings with combustible cladding are rectified and deemed safe to occupy long term.
Where eligible, Cladding Safety Victoria will provide funding for:
Project management support
Professional design services
Building surveying
Permits and approvals
Building materials and rectification works
Recently whilst Buyer Solutions was assisting a home buyer in the Melbourne suburb of Eaglemont, we noticed that there was an item in the Owners Corporation minutes noting that the company providing building insurance has asked for the building specifications.  Once provided, the insurer was not content and now requires a technical investigation into how combustible the cladding used on the second and third stories could be?  An external firm has been hired to drill into render and send the material behind off to a scientific lab for testing.  What next, who knows?  This was a very attractive, modern townhouse built only 8 years ago in a small group of only 8 town houses.
So, buyer beware, investigate what your building is made of and educate yourselves, or hire professionals to assist.  Buyer Solutions is available to conduct a thorough pre-purchase due diligence for you.  Prevention is better than cure.  And if a cure is necessary, you need to know if its possible and the cost.
Buyers Advocate, Buyers Agent, Buying property, Housing Market, In The Press, Investment property, Real Estate News & Opinion