Trick or Treat? Melbourne Property Market Now
Trick or Treat? Melbourne property market now is offering both.
Patchy, erratic and all over the place. Just the way we like it at Buyer Solutions and not at all what we have come to expect in the raging market conditions that prevailed in 2016 and 2017.
Property buyers could find this confusing and comments from our current clients are that they need professional help from an experienced Buyers Agent who has worked in all market conditions more than ever.
Why?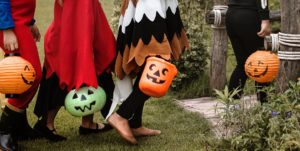 Because buyers don't want to overpay for a property. Because they don't know how to negotiate effectively with Melbourne's mostly very talented selling agents. Because they aren't organised and sophisticated enough to play the auction game and win.  Because they don't want to buy a lemon.
At Buyer Solutions, we are skilled in all market conditions having team members who have been in real estate since 1989 myself and other team players in the family real estate business since 1972.
I am a fully licensed Estate Agent and didn't do a one-week course to get there. Always check your buyer's agent has at least a Certificate 1V in Estate Agency Practice and didn't do the one week short course for a small fee.
Nothing adds value to the buying experience like knowledge, skills, contacts and the time and dedication it takes to find great properties, reject the poor ones or ones with problems, thoroughly research the property and to negotiate the best price and terms.
So, trick or treat? Both exist now. How do you know which one you are buying?
Don't be fooled by the press. Not all property is disastrous and going down in value. Some properties are selling well and with multiple legitimate interest from buyers. Others not.
We have bid at two single level units in the City of Glen Eira recently and they have both had at least three bidders at the auctions and we stopped bidding where we saw fair value, but others did not.  Because it was above our budget, we let these properties go.
So, what does recent REIV research tell us about the Melbourne market. Melbourne's median house prices are up 5% in the last 12 months.
"The REIV's September quarterly data report revealed that the median house price in Melbourne remained unchanged at $834,000 and the unit median increased 0.2 per cent (2.6 per cent over the 12 months) to $640,000.
There is a lot of talk about buying in regional Victoria rather than the city. At Buyer Solutions we would caution you about this. So it's interesting that the REIV say that In the July-September quarter, the median house price in Regional Victoria declined 0.6 per cent to $416,500 while the unit price dropped 4.1 per cent to $292,500. The reduction in regional medians follows a 4.0 per cent increase in the median house price and 3.7 per cent increase in the unit median in the March-June quarter."
Income and employment drive peoples capacity to buy and own real estate.  If either are uncertain, it will affect the property market in any area.
If buying real estate, regardless of where and how much, please come in and chat with us or book a Skype meeting. info@buyersolutions.com.au or +61 3 98168555
Buyers Advocate, Buyers Agent, Expatriate Aussies, First home buyers, Home buying, Housing Affordability, Housing Market, Investment property, Selection a Buyers Agent