Making buying for overseas and interstate clients better and easier.
Get Buyer Solutions on your side when buying your home or investment property in Victoria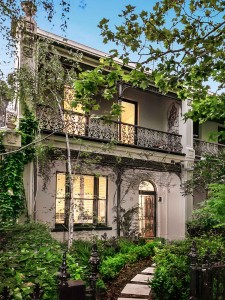 We frequently work as a buyer's agent for ex-pats returning home, new residents to Melbourne and investors in the Melbourne property market who live and work overseas.
It is challenging to be up to date with the dynamic Melbourne property market when living remotely. Local market conditions differ greatly from overseas – and even interstate – markets.  Also, our selling methods are often strange and challenging.  Prices, laws and terminology, selling methods, auctions, special conditions, rules of the sale – all of these may be strange.  Relying solely on the advice of the selling agent – who is acting in the best interest of the vendor is foolish when buying.  You need a high quality, independent adviser with a demonstrated track record servicing buyers just like you.
Whether you find a property for investment or to live in, Buyer Solutions make the experience positive and look after your best interests. We promise to maximise every dollar you spend and minimise stress and inconvenience.
Why use a Buyer's Agent to buy Melbourne property?
Using the services of a professional Buyer's Agent like Buyer Solutions is critical for a successful transaction. Many overseas based Australians and permanent residents looking to buy an established investment property or home that they may repatriate to in future years, choose us to represent them.
Are you eligible to buy property in Australia?  There are lots of rules when buying property in Australia if you are not an Australian citizen or permanent resident. We will advise you on that and if you need Foreign Investment Review Board (FIRB) approval, we will assist with securing that.
Most importantly, with Buyer Solutions as your Buyer's Agent, you will not be unfairly manipulated, make bad buying decisions under pressure or overpay.
You will buy the right property and reject the wrong properties.  Our pre-purchase research often uncovers reasons not to buy properties, saving our clients thousands of dollars in costly mistakes.
Making buying a property easy
Different time zones don't stress us out.  Whilst you are sleeping or on holidays, we will be working making your property dream happen in Victoria.
The Buyer Solutions team make full use of technology to communicate effectively and timely with our offshore clients and present the merits of shortlisted properties – many of which are "off-market" and not being advertised. Many clients have not even inspected the property themselves prior to purchase relying instead on our in-depth reporting and photography. We also regularly involve on ground family members and friends in the transaction. Our core objective is to purchase high quality property at the lowest possible price and as a remote buyer you can confidently rely on our local market knowledge and expertise and negotiation skills for a successful outcome.
To find out more about our how we buy for overseas based clients please contact us. You can also read how we have helped clients like you.
Buying your home in Melbourne or Victoria?
Relocating your family to Melbourne or a regional town in Victoria can be very confronting.  Melbourne has so many wonderful places to live in that it's hard to choose the convenience of inner city Melbourne from the lushness of our green suburbs or the sounds of the ocean by Port Philip Bay.  Where to live, what you will need to pay, what are the pros and cons of the location, Buyer Solutions local Buyer's Agents can help you with all these questions.
Good schools, transport, shops, employment hubs, recreational facilities – we can advise on all of these important things when you are buying a home and don't really know the area.  Having a local expert is truly beneficial when home buying.  Even if you are buying now and not moving in for a few years, it is important to "get it right".  Stamp Duty on property transactions in Victoria is around 5.5% of the purchase price of the property, so you can't afford to buy the wrong house and have to do it all again, its too expensive.