Investing in property in Melbourne?
Buyer Solutions has a demonstrated track record buying successful investment properties in Melbourne and Victoria for our property investor clients. Whether buying for yield or capital growth, we will implement your strategy securing only the best property on your behalf.
An ideal investment property should:
attract and retain quality renters
provide strong capital growth over time,
not throw surprise issues and costs at you, and
yield strong rental in all market conditions.
How can our Buyers' Agents help you invest?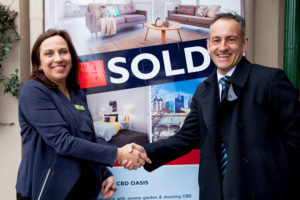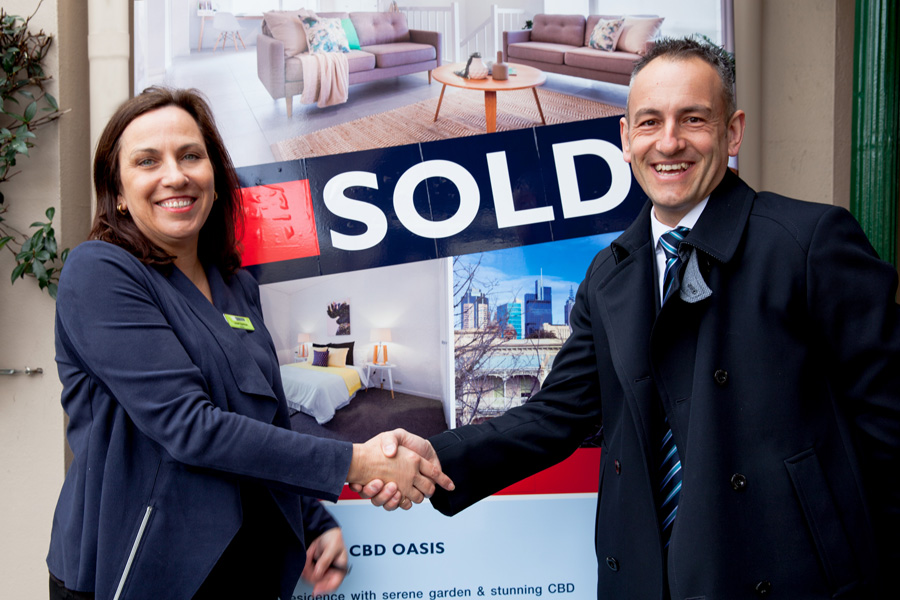 Buyer Solutions help you find and secure the right property, not buy a "lemon" and do all the work for you.  We have purchased widely throughout Melbourne and we know where the best properties are located and the streets and suburbs continually in demand. You need to know what renters want from a rental property and how to attract premium rentals. We have those answers.
There is no single formula for successful property investing. This needs discussion and will be tailored to your financial situation and goals. From a wide range of what is on offer in the Melbourne market we shortlist only the best properties that fit your budget and our key asset selection criteria.
Off market properties that are not being advertised and you would never know about are frequently purchased by Buyer Solutions.
Thorough, pre-purchase research is conducted on all properties considered for purchase. A cash flow analysis on the target properties is prepared to ensure that the property "stacks up" and meets your objectives.
We negotiate the purchase of the property for you. Whether it is an auction or a private sale, you can be assured we will match wits with the best of the selling agents. The most favorable terms are negotiated, saving you time, money and stress.
Investing in Property in your SMSF
Buyer Solutions is very familiar with the additional challenges imposed when buying property to be owned by your Super Fund.  This is a specialist area and requires a specialized Buyer's Agent. Your professional advisors, Accountant, Financial Advisor, lawyer, Buyer's Agent, Quantity Surveyor and others need to be experienced specifically in SMSF property acquisitions or you may have consequences.  Such consequences may include failure to achieve capital growth of the property, incorrect structuring and penalties from the ATO.
Ensuring the right asset is purchased maximizes the wealth creation potential for your investment strategy.
We have been buying carefully selected properties for Self Managed Superannuation Fund clients for many years, however in July 2010, the laws were changed to allow people to borrow in their SMSF and many more investors using this wealth creation opportunity.
You can only buy property through your SMSF if you comply with specific rules.  The property:
Must meet the 'sole purpose test' of solely providing retirement benefits to fund members.
Must not be acquired from a related party of a member.
Must not be lived in by a fund member or any fund members' related parties.
Must not be rented by a fund member or any fund members' related parties.
There are numerous more subtle rules to meet, but we will not list them all here.
Many business owners purchase their business premises in their SMSF, allowing their business to pay rent directly to their SMSF at the market rate.
Will it cost me more to use a Buyer's Agent to invest in Melbourne property?
It may cost you more if you don't. If you invest the wrong property and it doesn't go up in value or you buy a property with structural issues, then you may regret not using a buyers agent.
Our experience and professionalism ensure that you don't pay too much for a property. With our Comprehensive Buying Service, we source, shortlist and secure the property for you. If you engage our Assisted Buying Service, you source the property and we take over from there.
Our clients are often surprised that we are able to secure properties with good rental returns and capital growth potential in highly sought areas, without paying a premium price for the property. We know Melbourne property and through our network, have access to properties for sale before they are on the market.
After purchase we will guide you through to settlement. We work hard to ensure that your property is leased at or just after settlement and can assist you with finding renters and ongoing management via the Buyer Solutions property management division.
To find out more detailed information about our buyers agent services visit these pages:
To find out more about how we can secure a high performing investment property for you and help you build your investment property portfolio please contact us now.